Classified

List your item(s) here on the VGAC Classified Page!
Have an item(s)you want to sell? Are there any items you need? List them on our website. This is a service for Village Grande at Camelot residents only. Send the information to vgacweb@gmail.com. Our Web Team will post your item(s) on our website for you. Include the following information in your email.
Date:
Description of item for sale:
Description of item needed:
Picture of the item for sale:
Price:
Contact Name:
Contact Phone Number:
Your item(s) will be listed for 30 days on the website. Should your item(s) be sold, please let us know by email to vgacweb@gmail.com so we can remove the item.
---
This is an sample listing
Date: 11/11/20
Description:
Ivory Love Seat with accent pillows. Excellent condition
Picture of the item: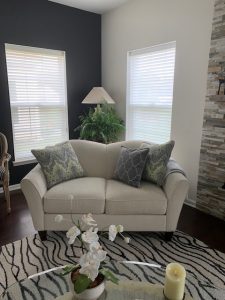 Price: $$$
Contact Name: John Doe
Contact Phone Number: XXX-XXX-XXXX
---
______________________________________________________________________________________________________________________________